G Gauge Speedometer: How fast? How far?
"How fast is it going?" "How much track do you have?" "How long is your mainline?" "How far did you run this train today?"
Now, you can know for sure. This G Gauge Speedometer kit mounts in any piece of rolling stock you like and measures distance in any of the common, and a few of the uncommon, G gauge scales.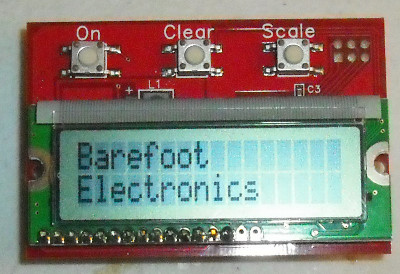 1:20.3
1:22.5
1:24
1:29
1:32
1:19.1
1:22.6
And even 1:1
It's a kit because you mount it in some piece of rolling stock. No electronic assembly required. Batteries not included.
Easy Installation Mount the display and buttons anywhere you like. A single magnet sensor on a cord counts wheel rotations.
Distance in Feet and Miles Displays the distance traveled in Feet and in Miles.
Change Scale Display the distance in any of the above scales by pressing the Scale button.
Battery Powered Powered by 2 AAA cells. No need for power wiring.
Easy Calibration Calibrate in seconds to account for your wheel size and magnet(s).